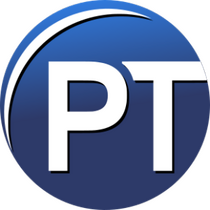 PRECITOOLS SRLS
Intro
Hello there! An incredible quantity of web sources and our task to do promotion on the Internet of our company made it necessary to organize the correct bookmarking also for us where we are trying to put all our registered sources as official representation, our SMM activities, and various accounts. We are trying to be quite active on the web and we hope it will show us nice results as well.To tell the truth main point is that 80% of potential customers google or binging (depending on what search engine you use) only the first page so it means the first 10 results. 18% go to the second page so mainly after the first 20 search results nobody cares what is next you can be triple professional and offer much better conditions than others but nobody will find you. So we have to backlink, we have to make promo articles, we have to make profiles and grow and grow with our Internet presence.
What we do
Precitools is a professional Industrial supplier with a location in Italy. Depending on the product we have representations also in other countries. We act with various solutions and offers for metal-fabrication production, factories, and workshops.
Grinding machines for punch and dies

Electric CNC press brakes (only for Italian market)

Punching solutions and units for iron-workers, punching machines, press brakes

Various equipment for tube and sheet metal deformation

Technical consulting in tube and sheet metal processing industries
During the last few years, we made a lot of different supplies to a lot of countries in the world. We make quick deliveries in Europe and allow us to cover mainly all European countries with work directly with a potential customer moreover, we have some countries with supported local professional dealers. We are making sea- and air- shipments to other continents and our tools are working far away several thousand km. We like our customers, we respect them and we would like our relations will be last longer and longer and we will do our best to satisfy them.Besides the offers of the tooling and equipment, we know that we passed a lot of projects, studies, cases, etc, and could assist in a lot of ways in applications for metal deformation from tools and equipment recommendations finally to the offering of software, tech consulting, audition and support for material flows and factory management, etc. In our face, you can find a good and trustful partner for long-term cooperation.
Why we???
On the market, there are a huge number of companies with offering tools, goods, and services of the same type. Meanwhile, there could be an incredibly big difference in reaction to your inquiries, availability to process with all the technical study, professional quotations, and providing of all aspects for technic, engineering, and clear solutions for your parts and applications. We are looking forward to providing the perfect online service with quick replies, effective answers, fast reactions, and the best solution for a competitive price for all our products.
Digital activity
The modern market requests modern solutions and we count on digital and Internet support and sales. Quick messaging for fast communication and rapid support, online consulting, the possibility to study all the codes, and even the competitor's solution in minutes. Plus e-mail orders, fast payments, support for electronic payment in invoicing - all of this to make PRECITOOLS the supplier of the modern generation, modern ways of connection, and effective activities for all our customers. And for sure our engineers are professionals so we are not making just call centers with operators who cannot deal with technical questions.
Digital activity means also SEO - our work to promote our services and website to be more "visible" on the Internet. That is because we need to have more sources, more backlinks, more information about us, more profiles, more landing pages, and more websites where you can read and find about PRECITOOLS. Sure thing, what we can say to our potential customers if they will never find us?